Sailing Scientific
Electrophysiology Sales
Electrophysiology Sales

Sailing Scientific is a distributor for electrophysiology products including Sutter and Burleigh micromanipulators and microscope mounts, X-Cite and Exacte! fluorescence illumination, KSI's slice and recording system, as well as AutoMate perfusion systems, TMC Vibration Isolation Tables, LaVision BioTec Intravital Microscopy Stage, Scientifica's In Vivo Manipulator, Sutter's Micropipette Pullers and MicroInjection Systems, Quest Scientific's HumBug noise eliminator, Accurion Halcyonics, A-M stimulator systems, National Aperature's micro-positioners and stages, and high speed solution switching products.





Contact us today and ask about our promotional offers.

FOR MORE INFORMATION

PLEASE CONTACT:

Kristin Ragona

1 Wenham Lane

Pittsford, NY 14534

Ph 1-585-314-7519

Fax 1-585-249-7692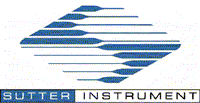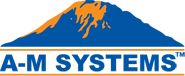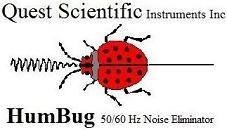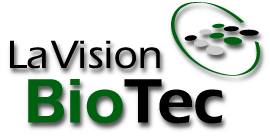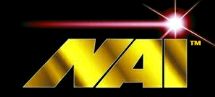 Sutter Instrument Micromanipulator Systems

Sutter's expertise in electromechanical engineering and stepper-motor control is evident in the sub-micron resolution of their highly stable motorized and mechanical micromanipulators. Whether your application requires the extensive programmable capabilities of the MP-285, the multiple manipulator control of the MPC-200, or one of our traditional, manual style manipulators, we provide the total control that is essential to your experiments.
Sutter Instrument NEW Quad micromanipulator

Sutter Instrument introduces the NEW Quad motorized micromanipulator. It is easy to use and offers 4 independent axes of motion. Three orthogal axes of X, Y and Z with 25mm of reach each, and a fourth approach axis of 30mm reach. The Quad also includes a digital disply of position and an ROE control, as well as a compact intuitive controller that takes up minimal bench space, is easy to use, and fan free.
Sutter Instrument XenoWorks MicroInjector Systems

Sutter Instrument offers XenoWorks™, a modular system designed to meet a wide variety of microinjection application needs.
Sutter Instrument (SOM) Simple Microscope

Sutter Instrument now offers a simple microscope designed to allow a single experimental setup to be used for both In Vivo and In Vitro experimetation. Robotically controlled, positioning is easily accomplished without the need for large translators and stages.
Burleigh Micromanipulators

Burleigh® offers extremely precise, fast, stiff and stable micropositioning for life science research using PZT technology where fingertip motion translates to nanometer precision, and high-performance mounting solutions for use with microscopes and manipulator assemblies. For more than twenty five years, Burleigh® precision piezoelectric technology has enabled ground breaking biological research in cellular manipulation, electrophysiology.



KSI's Brain Slice and Tissue Recording Chamber

The Kerr Tissue Recording System™ is a laboratory instrument (brain slice and tissue recording chamber with micromanipulators, amplifier and accessories) that allows the user to record and rapidly assess the effects of drugs and toxins on living, electrically excitable tissue preparations.

The Kerr Tissue Recording System is portable, robust and easily maintained. The instrument has a remarkably small footprint, can be assembled or broken down in 2 to 3 minutes and does not require a high level of training to use.
X-Cite Fluorescence Illumination

X-Cite® is a product family of illumination systems designed especially for fluorescence microscopy. Ask today about the NEW X-Cite 200DC system.
Replacement X-Cite Lamps P012-63000

The powerful 120W lamp used in the X-Cite® 120Q Series provides excitation intensity comparable to, or better than, conventional mercury arc lamps, with an added benefit of a broader spectrum being able to excite more fluorophores. The lamps have a guaranteed life of 2000 hours.

Available for next day delivery*.

*Some restriction may apply.

Replacement X-Cite exacte Lamps P012-66000
The DC powered mercury lamp used in the X-Cite® exacte provides convenience and excitation energy comparable to the X-Cite® 120Q lamp, with the added benefit of being more stable. Use in combination with the Closed-Loop Feedback function for ultra-stable illumination intensity even over several days. The lamp has a guaranteed life of up to 2000 hours.

Available for next day delivery*.




X-Cite Optical Power Measuring System

The X-Cite® Optical Power Measuring System will allow you to measure the optical power at the specimen level enabling consistent and repeatable illumination throughout research experiments, and also assist in equipment set-up and troubleshooting. With a PC interface and "Power Snapshot" tool, data can be easily stored electronically for complete experiment records.
X-Cite LED Illumination

The X-Cite LED1 is a high powered light source designed to optimize fluorophore excitation with unmatched field uniformity at the specimen. It features easy interchangeable LED modules to accomodate changing research applications. With unprecedented wavelength switching speeds, one is able to capture fast cell dynamics and advanced triggering options including X-Cite Live Cell Mode to extend live-cell imaging experiments.
Sutter Instrument Micropipette Pullers and other products

Sutter Instrument offers a wide array of Micropipette pullers including Flaming/Brown type, programmable, Laser Based, and Verticle. Sutter is the world leader in both instrumentation and technical knowledge and is positioned at the forefront of emerging technologies that utilize micron and submicron pipettes and taper fiber optic probes. Sutter also offers a variety of other products supporting the Electrophysiology field.
Sutter Instrument XenoWorks MicroInjector Systems

Sutter Instrument offers XenoWorks™, a modular system designed to meet a wide variety of microinjection application needs.
Scientifica In Vivo Manipulator (IVM)

The IVM motorised micromanipulator was developed in collaboration with leading researchers to create an affordable, stable, versatile, low-noise, long travel, stereotaxic micromanipulator.
Quest Scientific's HumBug Noise Eliminator

Electrophysiological signals often become contaminated with line frequency noise originating from power mains, power supplies, and lighting. Quest Scientific has developed a powerful new technique to eliminate 50/60 Hz noise and harmonics from analogue signals without filtering.
National Aperature, Inc.

National Aperture, Inc. is a manufacturer of precision linear and rotary motion control positioners. Positioners are available in manual versions which offer travel ranges of 3mm to 12.5mm and motorized (servo driven) versions which offer travel ranges of 5mm to 170mm. National Aperture, Inc. also manufactures several Controllers/Drivers ranging from a simple USB Stick Drive to a more complex 4 axis controller. NAI positioners are compatible with LabVIEW.
A-M Systems

A-M Systems offers a complete line of high-quality, low-cost amplifiers for use in a variety of neurophysiological and physiological experiment protocols.
AutoMate Scientific Perfusion Systems

Increase reproducibility with fewer hours in the lab with AutoMate's perfusion system. AutoMate offers a wide variety of 4,8 and 16 syringe perfusion systems. Using AutoMate's user friendly web site, you can build your own perfusion system to meet your specific needs. Please add Sailing Scientific as the "Preferred distributor" on the bottom of the web form when requesting a quote.
Burleigh Gibraltar Platform

The Burleigh Gibraltar Platform and X,Y stage provide outstanding hands-free movement for fixed stage upright microscopes. The microscope can be moved smoothly and precisely between fields of view without disturbing an established patch, while the motorized translation stage ensures that you never lose a position of interest.
TMC Vibration Isolation Tables

Precision Vibration Isolation Systems for photonics, life sciences, and semiconductor manufacturing.
LaVision BioTec Intravital Microscopy Stage

IntraVital Microscopy Stage with flexible X, Y, and Z moveable top plate platform ideal for upright confocal and multi-photon microscopes.
Accurion Vibration Isolation Tables

Applications in Electrophysiology are vibration sensitive and some of them require an especially stable isolation table. Halcyonics has developed the Active Workstation 780/900 to fulfill both requirements.

If you would like information on:

Single Plane Illumination Microscopes (SPIM)
Optical Tweezers
Affordable AFMs for under $25,000 ea
Two Photon Microscopes
Multi-Focal, Multi-Photon Microscopes (Tri-M)
Atomic Force Microscopes (AFM)
Image Processing Software SPIP
Carbon Nanotube tips
Nano-Mechanical Test Instrumentation
Scanning Ion Conductance Microscopes (SICM)
Single Molecule Force Spectroscopy (SMFS)
Micro-patterning and surface treatment

Ragona Scientific is a manufacturer's representative for advanced microscopy equipment.

SAILING SCIENTIFIC

Kristin Ragona

1 Wenham Lane

Pittsford, NY 14534

Ph 1-585-314-7519

Fax 1-585-249-7692